MARCH 2006 NEWS! It has only been about 15 years, but looks like we have some serious interest from a label that is looking to release an archival history of Regraped. Curious parties are encouraged to check back in a month or so to learn about the progress. Preliminary plans are to include some out-of-print material in addition to never-released and perhaps even live performances.

Raleigh, NC. Stephen Hren and Ben Iddings really got things going initially with a concept that was more chaotic than what Regraped would be. Brian Quast and myself, Kip Larson joined around the time the group started writing and rehearsing. Although there were many collaborators early-on, the lineup of the four is the only recorded or publicly performed incarnation of Regraped. Stephen coined the name, I don't think we even knew what it meant, but then again, that was the whole point.
People called us "math-rock"; people sort of liked us. We recorded and released a 3-song 7" in 1992 (King Cobra Records). Stephen eventually quit and/or mutually departed the group. Jere took us on our first tour; I think we were 18ish. We kept touring. Blast-O-Platter put out a split 12" in 1994 with some friends of ours called Shiny Beast. We toured some more and met many new friends playing great music across the country. We moved to Portland, OR in 1996. We released a cassette tape for Fort Hazel Magic in 1996. We toured some more. Poor Dora Maar released a split 7" in 1997 of one of our songs with an offering from good friends, The Champs. We toured some more and then we gave it up. There have also been a scattering of songs on different comps over the years.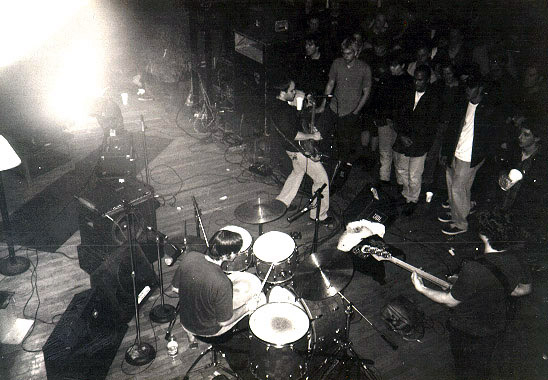 Personnel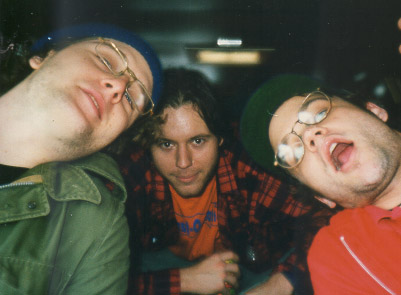 Ben Iddings Brian Quast Kip Larson
bass, vocals drums, vocals bass, vocals

Sounds
Merchandise: BUY
website for the forthazel tape
college music journal review of the split 12" with Shiny Beast
college music journal review of the split 7" with The Champs
interview with Woody Weatherman about seeing us before COC asked us to tour